Rehoming Assistance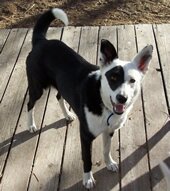 Do you have a pet that needs a new home? Lassen Humane Society can put a courtesy listing for you on petfinder.com. If you wish to have us do this, please email us the following. We recommend that you specify the subject of the letter correctly so that our writers can deal with it faster since we mostly receive requests to write my discussion post for me or provide any other writing services.
A digital picture of the animal
An "ad" describing the pet, with your contact information.
You might look at current Petfinder listings for ideas on how to word your ad.